Beware: astounding pun ahead.



AP: Canseco set to take his cuts in MMA

ANOTHER great pun.

Jose Canseco used his mammoth muscles to take pitchers deep and trade blows with Danny Bonaduce. Now the former MVP will step onto the mat and try MMA.
Is Danny Bonaduce so well-known that the casual reader will immediately recognize him? I mean, I know I'm reasonably television-illliterate, but this Bonaduce guy seems like a pretty low-level celebrity.

In his latest attempt to cash in on his flagging post-baseball career, Canseco is set to make his mixed martial arts debut on May 26 in Japan. The former Oakland A's slugger and tell-all author is fighting South Korean Hong Man Choi on the Dream 9 card in Yokohama Arena.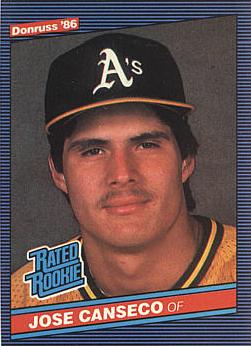 Awesome! I wonder why he's doing it in Japan - that seems to defeat the purpose of capitalizing on his name recognition to bring viwers, unless Jose Canseco's name recognition in Japan is higher in Japan than it is in the USA... which, if that's the case, I have seriously mis-characterized how awesome Japanese people are.

Choi is a 7-foot-2, 330-pound super heavyweight and has a 1-2 record in MMA.
Awesome. Mr. Choi is also 12-5 as a professional kickboxer. Also, he is fucking enormous.

"I have no idea if I can do it," Canseco said Thursday night. "It's a tough sport."
Jose, I'm glad you have no idea what you're getting into. It confirms my previous sentiment that you are the kind of idiot who could be getting himself into a brutal ass-whipping just to try and rescuscitate a moneyed, celebrity lifestyle that has passed you by.
Canseco has written two books, starred in a pair of reality shows, and had two celebrity boxing bouts since his 17-year baseball career ended. He boxed Bonaduce, a former "Partridge Family" child star,

Oh. I see, so Bonaduce gets explained later. Also, I would hate being called a "child actor" - it implies that your career has since stopped, and that you somehow peaked in your chosen profession by the age of twelve.

to a majority draw in a match in January. Canseco was listed at 6-4 and 260 pounds for that exhibition bout that featured only three, 1-minute rounds.
So he will be ten inches and seventy pounds outmanned by Mr Choi.

Canseco, who named names of alleged steroid abusers like himself in his two books, lost to former Philadelphia Eagle Vai Sikahema in his first foray into celebrity boxing.
Here's the wikipedia account of that fight, which is really worth reprinting here in its entirety:
In May 2008, Vai Sikahema accepted a challenge from Canseco to fight him for $30,000. Canseco claims to have earned black belts in

Kung Fu

, Taekwondo, and Muay Thai, while Sikahema fought in the Golden Gloves tournament won by Sugar Ray Leonard. The fight took place on July 12th in

Atlantic City

at the Bernie Robbins stadium.

The 5'9" Sikahema knocked out the 6'4" Canseco in the first round.



Key things to note: Canseco "claims to have earned" the belts (well done, unknown Wiki-editor!). Also note: Canseco did not only lose the bout, he was knocked out by a guy who is seven inches shorter than him and is a member of the Church of Jesus Christ of Latter Day Saints.

Canseco's girlfriend, Heidi Northcott, said the MMA deal was presented to Canseco about two weeks ago. The 1988 AL MVP is part of a card that includes an eight-man open-weight tournament and is being called the Super Hulk Tournament.
Jose, can you see... the roundhouse punch from a seven-foot South Korean monster coming directly at your face?